Teaching Tools
Want to assist your students as they start their higher education journey?
Why not share these simple, easy to understand, products and websites with your students in the classroom?
3 SIMPLE STEPS TO START YOUR HIGHER EDUCATION JOURNEY
Are you finishing high school, want to study and have no idea how to get started or what to do next? This 90 second video helps you begin your higher education journey with three easy steps; Course Seeker, ComparED and StudyAssist.
Download transcript
POSTERS AND POSTCARDS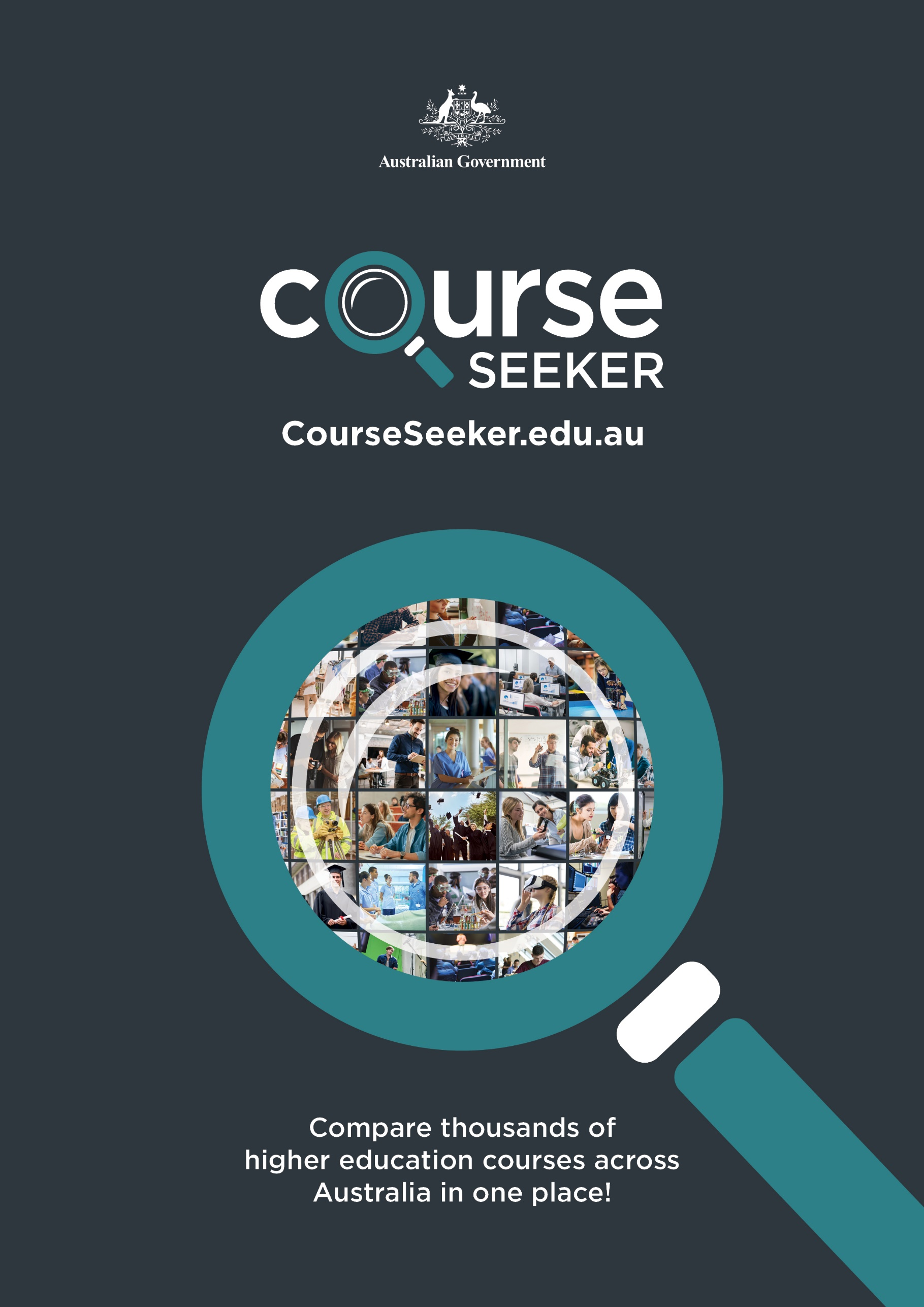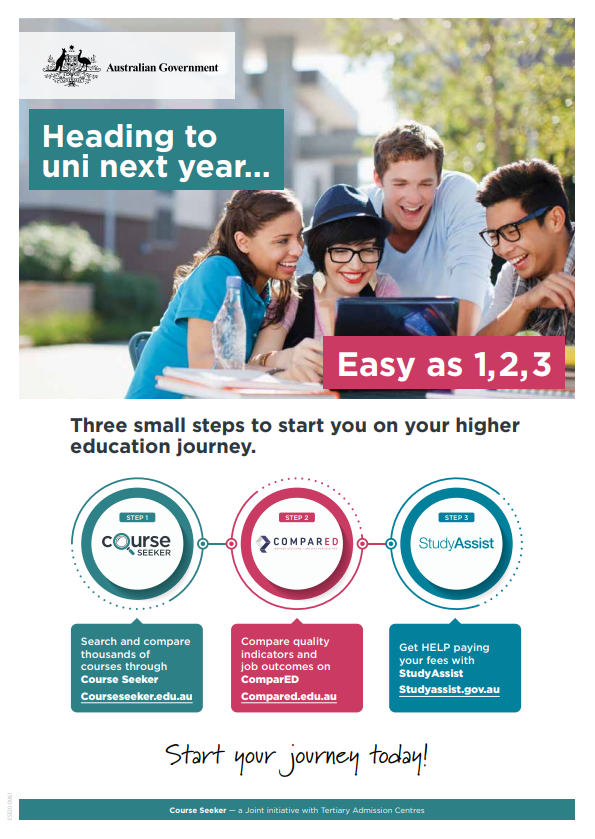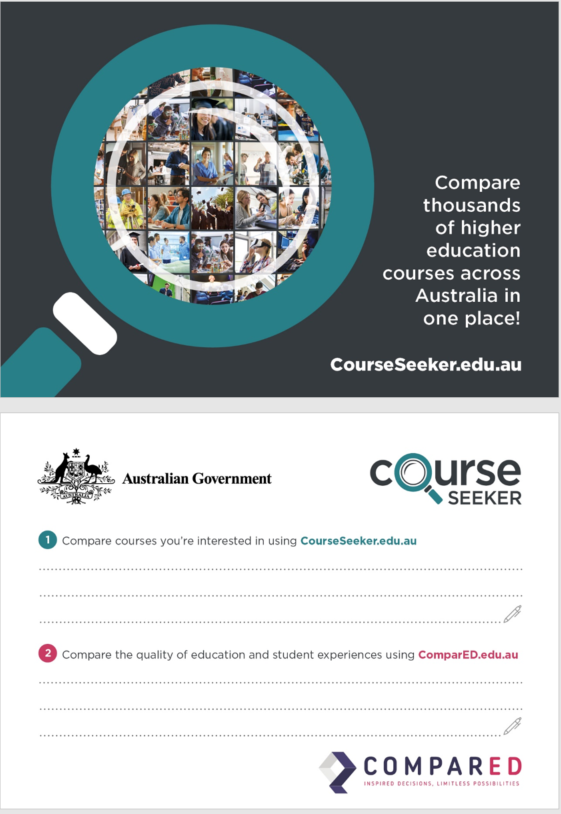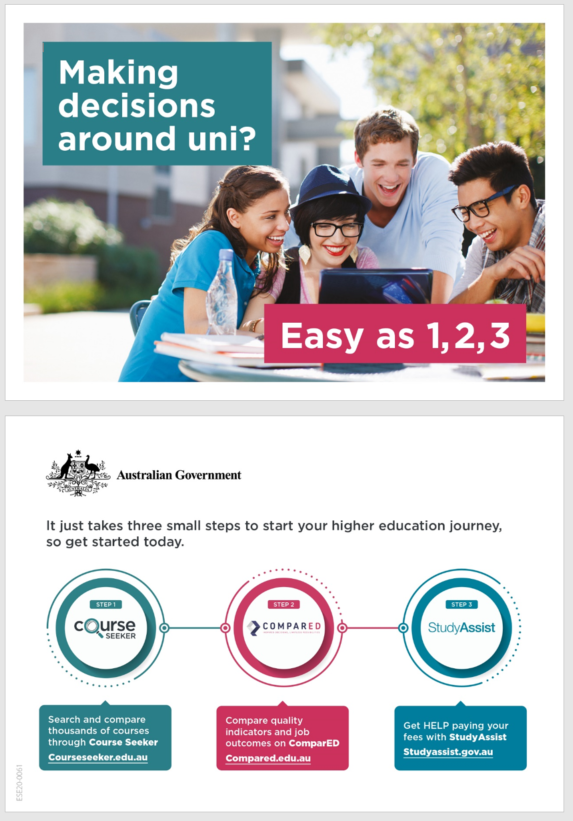 FLYERS AND INFORMATION GUIDES
Provide them with the facts using these flyers and guides which highlight a broader range of information and showcases pathway options and other tertiary study initiatives.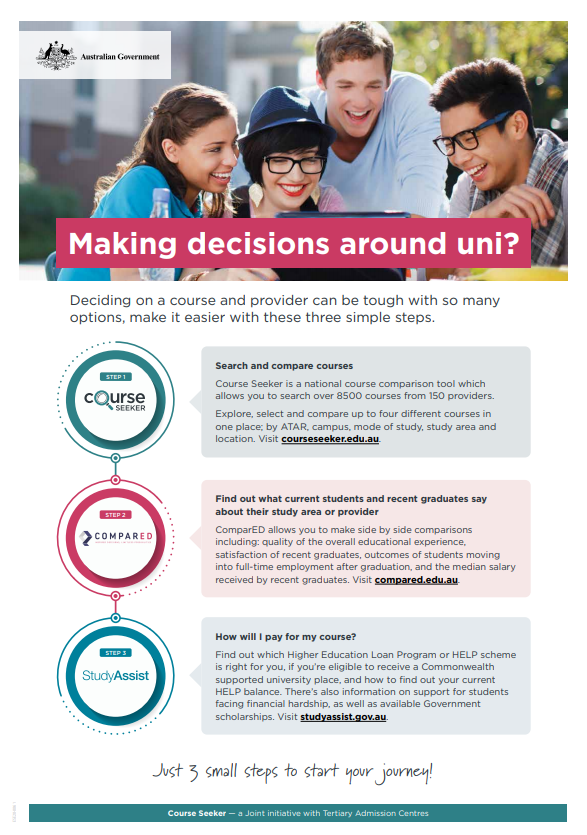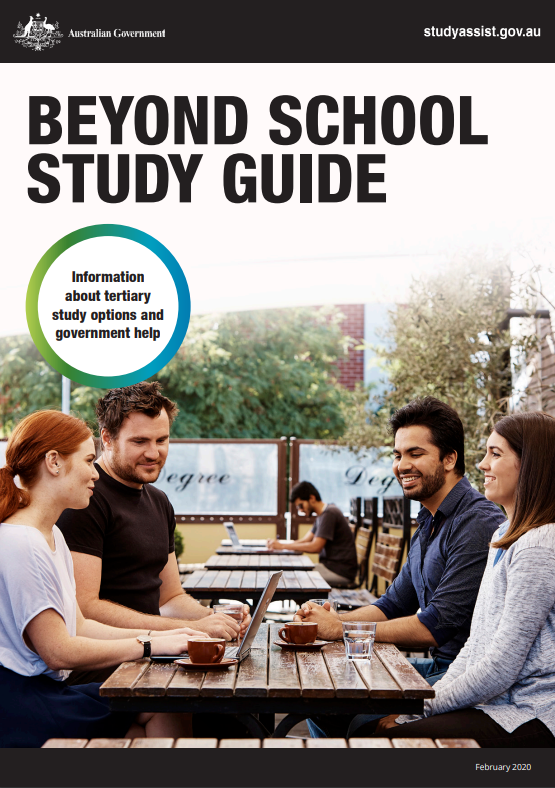 SHORT VIDEO
Course Seeker has a variety of still images and short videos perfect for sharing with your students and wider school community through social media. Contact us today at CourseSeeker@dese.gov.au to access these additional resources.
From online to print, we've got you covered.
Get in contact to find out more